Dr. Biplab K. Malo, D.M.D. - Peabody Family & Cosmetic Dentist
Dr. Biplab K. Malo is committed to providing excellence in dentistry, and stands out as a leading dentist in Peabody. The doctor uses the latest in dentistry techniques to provide you with a beautiful and healthy smile. Additionally, Dr. Malo believes strongly in education to prevent oral health problems before they occur, and makes sure to keep patients fully informed about their dental health. Read more about Peabody dentist Dr. Malo below.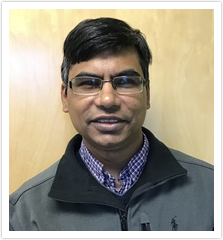 Biplab K. Malo, D.M.D.
Dr. Biplab K. Malo graduated from the University of Pennsylvania, School of Dental Medicine in 2000, and obtained his D.M.D. degree. He received his under graduate degree B.S. in interdisciplinary studies in Biology, Chemistry, and Physics from Southeast Missouri State University. After obtaining his D.M.D. degree from UPENN, he studied in Emory University in School of Medicine as an intern in Oral & Maxillofacial Surgery, and received his certificate in 2001. He did an externship in the University of Geneva, School of Dentistry in Geneva, Switzerland; and also in Tufts University, Shcool of Dental Medicine in Boston.
He has been practicing dentistry since 2000, and providing excellent care in pediatric dentistry, and oral surgery. His unique background and knowledge in dentistry allows him to properly evaluate and treat the problem to it's root cause. Thus, he gets a great and successful out come of the treatment.
He is a member of American Dental Association, Massachusetts Dental Society, and Northshore District Dental Society.